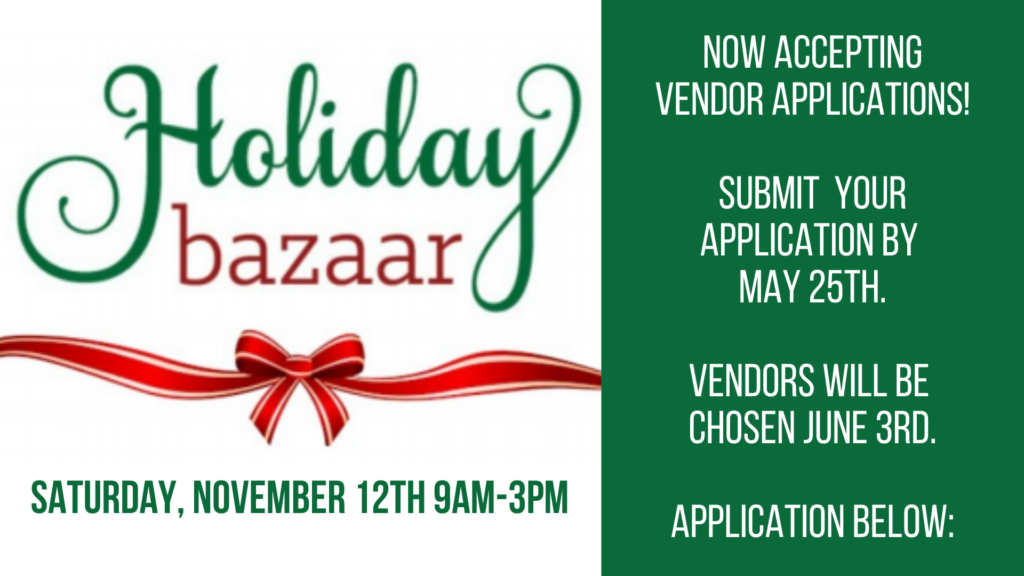 The 2022 Holiday Bazaar will be November 12th, ​2022 from 9am – 3pm at Bethlehem First UMC. This is an indoor event with a limited amount of spaces available for each vendor category. You will be required to submit photos of your work.
Vendors will be notified by an automated email once the application is received. The official acceptance letter will be emailed out to all vendors on June 3rd. Space is limited, so not all applicants can be accepted.
Vendors are responsible for supplying their own tables and chairs. A 10'x10' space will be provided for all vendors. Vendors are required to remain open for the entirety of the show.
Cost (per space): $70 for non-church members, $50 for Bethlehem First UMC members
Electricity is available for $10.
Payment: You will be contacted to submit payment once your vendor application has been accepted. Vendor fees support the church's ministries. No refunds will be issued.
By submitting the Vendor Application you agree to hold harmless Bethlehem First United Methodist Church for any injury to person or damages to arts, crafts, or inventory.