Combined Palm Sunday Event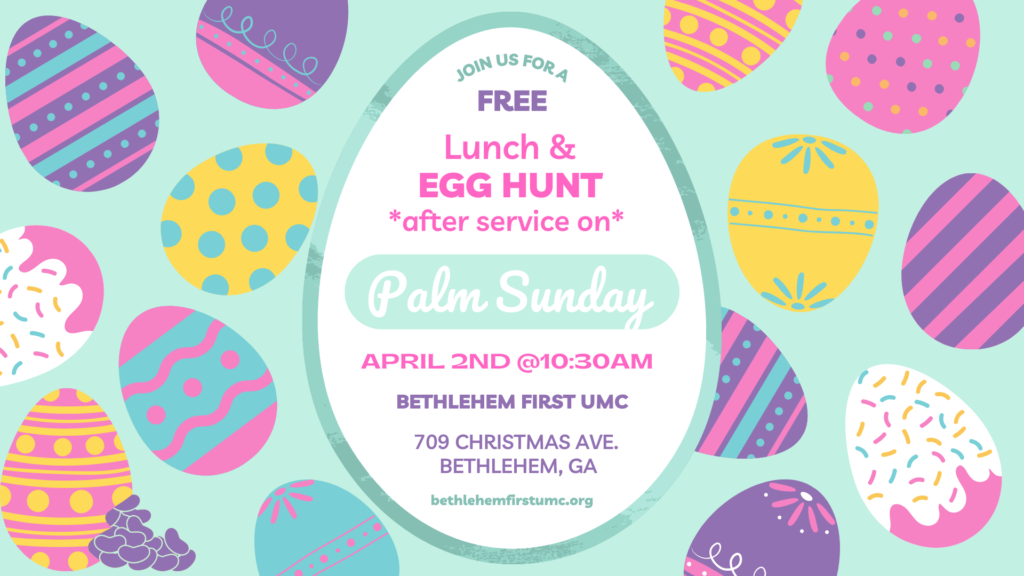 On Palm Sunday, April 2nd, we will have a Combined Service at 10:30am in the Sanctuary. Afterwards, we will provide a free lunch in the Fellowship Hall. We will then move outdoors for games, inflatables, and EGG HUNTS for the Kidz. Help us make this event amazing by serving! You can sign up for one of our many volunteer positions HERE.
If you would like to donate candy, please bring it to the bucket at the blue Missions wall in the Stars Cafe by Sunday, March 26th.
If you would like to help make goody bags for the children, please