Kenya Mission Trip Fundraiser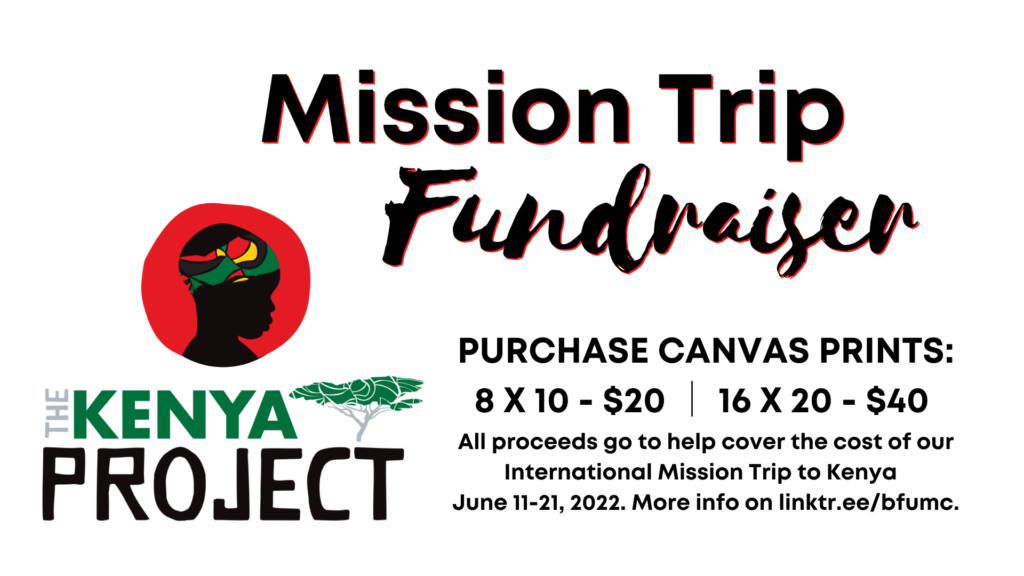 Purchase of canvas prints and all donations to the Kenya Mission Trip are considered designated gifts. Please make checks payable to BFUMC and notate on check "Kenya Mission Trip." You can also pay online through the link above. Please turn in your Order Form (which you can get from church or the link above) to Karen Whitehead.

All proceeds go to help cover the cost of our International Mission Trip to Kenya. We will:
– Visit our international ministry partners at Kenya Project in Nakuru, Kenya
– Participate in light construction
– Visit with students in the school and children in the orphanage
– Provide a VBS experience.

For more information on The Kenya Project, visit their website at www.thekenyaproject.org, or visit their
Facebook page by searching for The Kenya Project.