Kenya Mission Trip June 2022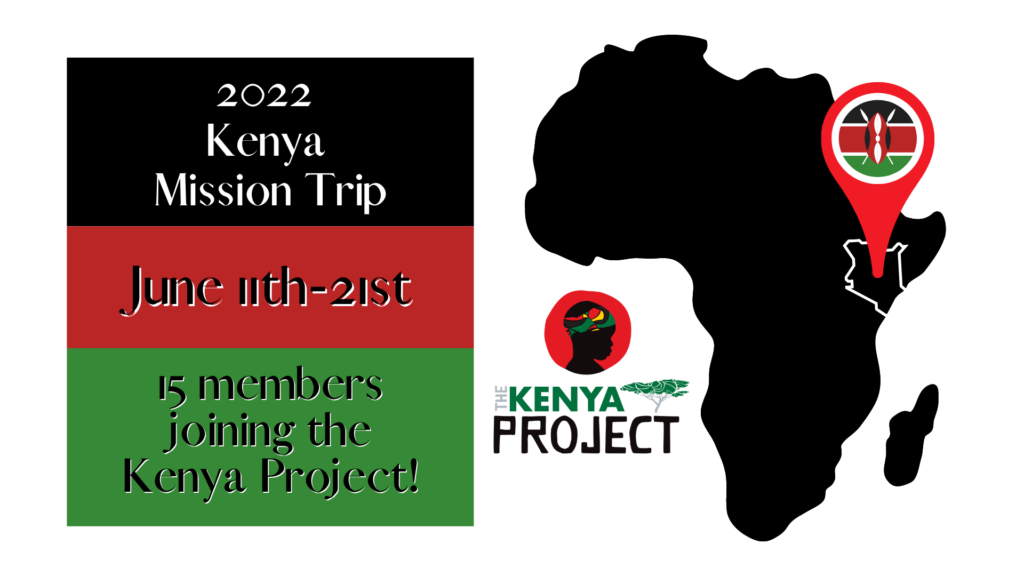 This summer Bethlehem First will be sending a group of 15 individuals on a mission trip to Kenya, Africa. Our host is our international missions partner The Kenya Project. As part of our mission we will be working at the Mountain Park Academy in their primary school and trade school. We will be providing a Vacation Bible School experience to over 200 children who attend the academy, in addition to working in the school and dining hall, visiting in the classrooms, providing recreational activities, and working on some maintenance issues in the school and orphanage. For more information on The Kenya Project please visit their website www.thekenyaproject.org.
Below is a list of supplies we will be collecting to take with us on the trip to share with the students and teachers at Mountain Park Academy.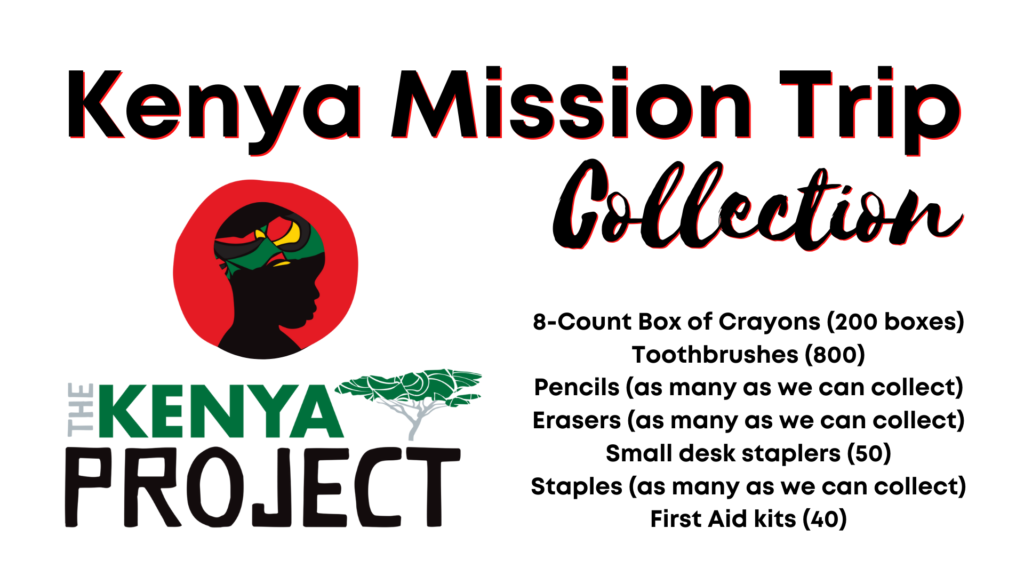 You can also give monetary donations through HERE. Just be sure to choose "Kenya Mission."
Also if you are currently sponsoring a student through The Kenya Project Sponsorship Program you can send a small gift with our team to share with your student during our trip. Suggested items to send would be socks, a small toy, a stuffed animal, stickers, coloring book, a framed picture of your family, a handwritten note or card, etc. 
Prayer Partners for Kenya Mission Trip
Please keep our team members in your prayers as they continue to prepare for this international mission trip. Team members are: Steve and Carole Moody, Paul and Hazel Plourde, Phyllis Landers, Judy Smith, Preston Heck, Frank, Lesli, Rachel, and Rebekah Bernat. We will have a special time of prayer for our team on Sunday, June 5 at both worship services.
Please also sign up to pray for a Kenya Mission Trip Participant HERE and write 3 notes of encouragement (with the participant's name on each note) for them. The notes will be given to them throughout the trip (you can number them 1, 2, 3 if you would like them to be opened in a certain order). 
Also you may sign up for more than one participant. We will open up more slots when all of these are full. If you have questions about your participant, please ask Pastor Beth.
Please seal each personal note in an envelope and write the recipients' name on the outside.
Please sign up by May 25, 2022 to be a prayer partner. Notes need to be turned into Karen or Beth by Sunday, May 29.
Please contact Lisa Heffner OR Beth Dickinson with questions.