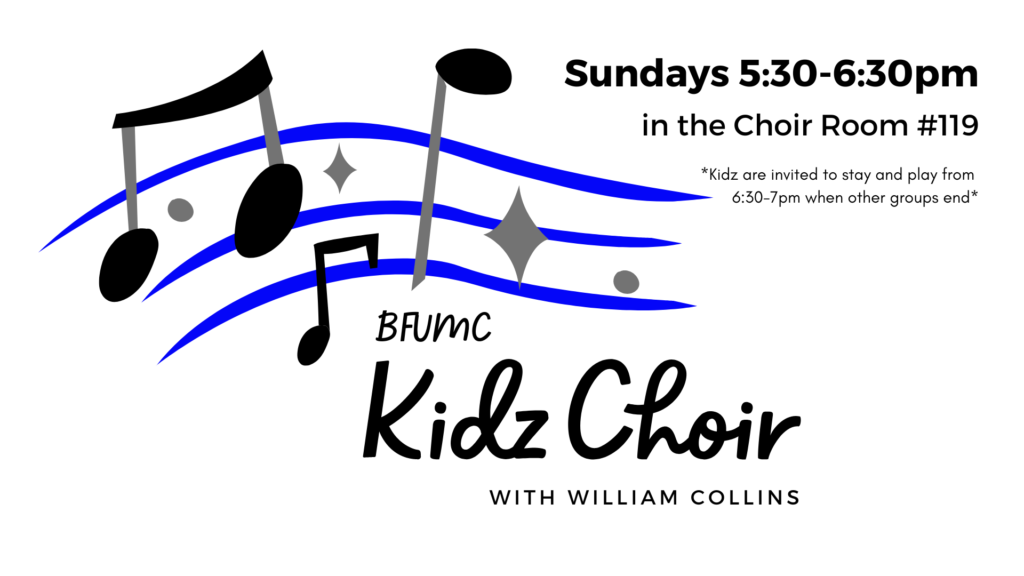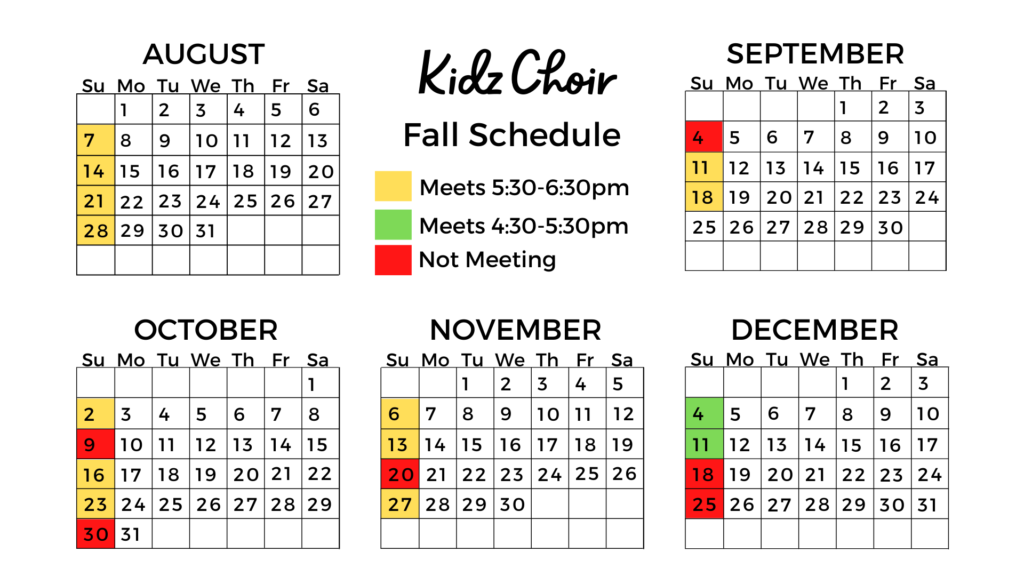 Time: 5:30-6:30pm *Starting August 7th*
Where: Choir Room #119 (kidz are welcome to stay and fellowship in the KidZone or outside on the playground from 6:30-7pm until the other groups dismiss).
What we'll do: Fellowship and sing in a large group setting to prepare for upcoming performances.
If your child would like to join Kidz Choir for the 2022-23 school year, sign up HERE.
If this is your child's first time here this school year, please fill out the family information form HERE. (If you are unable to fill it out online, we have paper copies available).
You can find instructional videos with the movements and music to practice to on our YouTube Channel HERE.
You can find the printable drama script and lyrics HERE.
We are also still practicing THESE songs.