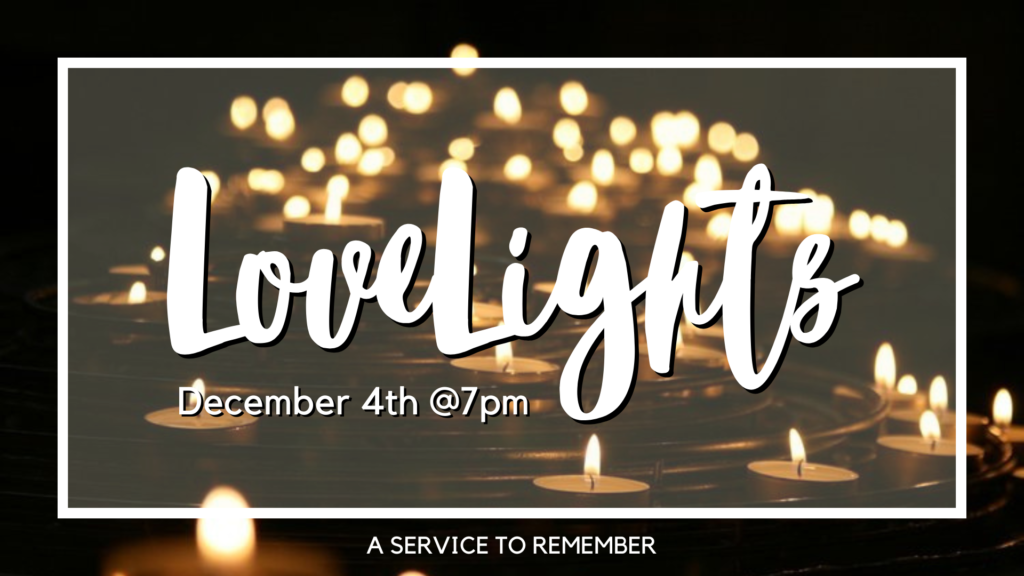 Our annual  Lovelights Service will be held in the Sanctuary on Sunday, December 4, 2022 at 7pm.  We would love for each of you to be a part of this service and it is a very simple process. 
If you've never purchased LoveLights before, complete a Lovelights 2022 order form for each person who you want to remember or honor and include $5.00 for each person's name that will be called. It can be turned into the church office.
If you purchased Lovelights in 2021, you will receive an email with that list of names, or if you don't use email, you'll be handed your previous year's list.  Please return your new order for 2022 by email or to the church office. Your cash or check can be mailed to the church, 709 Christmas Ave., Bethlehem, GA 30620, placed in the offering plate, or turned in at the church office.  The deadline for submitting names is Sunday, November 20, 2022.
This is a very meaningful way to remember people who have been a shining light in your life and have moved to their heavenly home. It is also a great way to honor anyone who means a great deal to you and is still here among us. If you choose, families of those remembered or the person you are honoring can be notified if you provide an address so we can send a letter of invitation to this service.
The funds collected are used for local mission work here in Bethlehem and Barrow County to continue our goal of making disciples of Jesus Christ. I hope each of you will plan to participate.
Jessica Smith / coordinator
678-779-7636 │ jrsmith8584@gmail.com