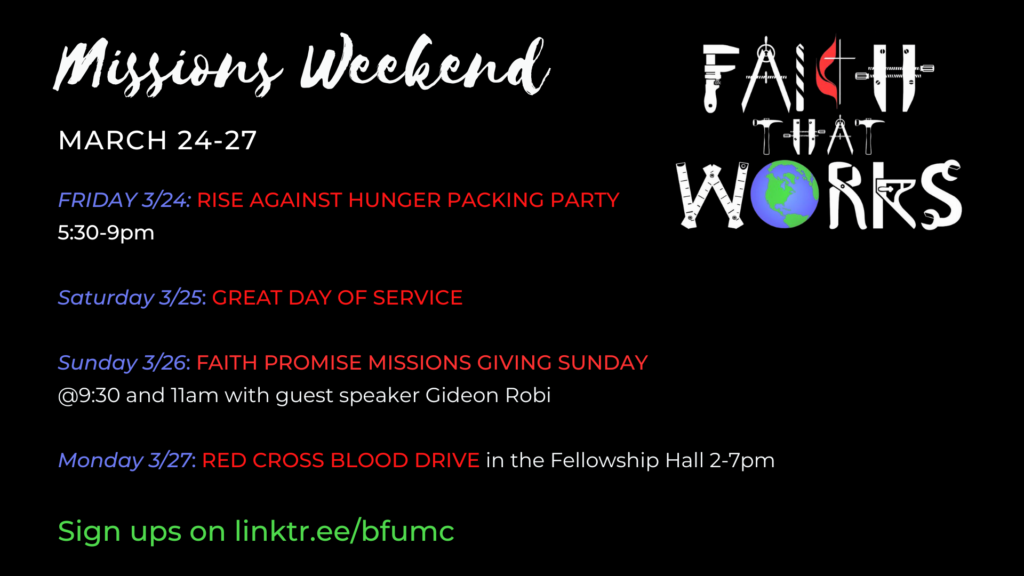 We'll kick off this year's Missions Weekend with a packing party with Rise Against Hunger. To see all the ways you can serve and sign up for your spot, click HERE.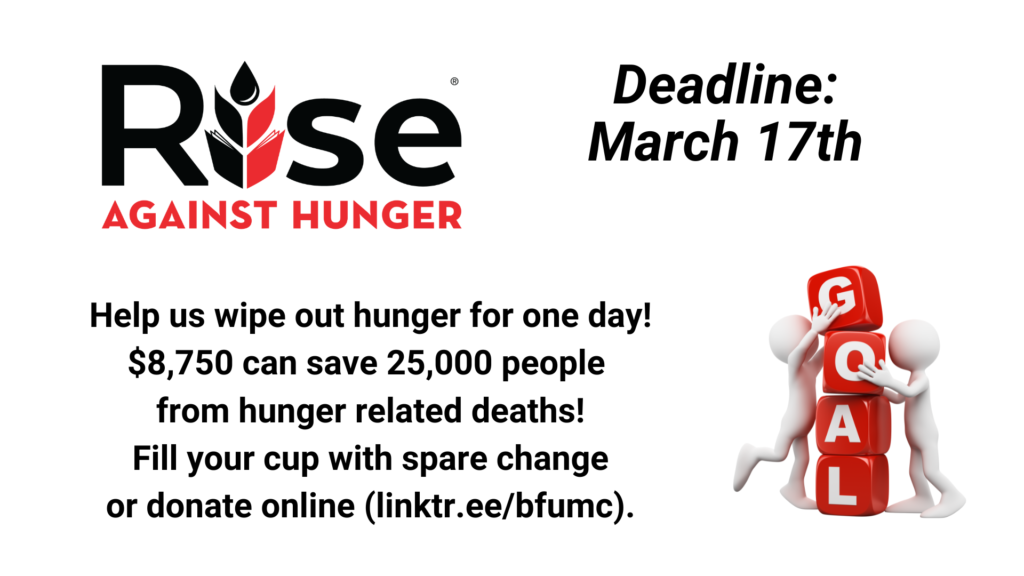 Did you know that approximately 25,000 people die of hunger each day? Did you know that for just $0.35 you can feed a family of 4 for a day? We are partnering with Rise Against Hunger for a special food packing event on Friday, March 24th from 5:30-9:00pm. We would like to challenge Bethlehem First UMC family & friends to pack 25,000 meals to eliminate hunger for one day. We have jars for you to place in the cup holder of your car or to place on a counter in your home and as you go through your week, drop loose change in the cup and bring it back each week to pour your weeks change in the Rise Against Hunger Container located in Great Hall. Please bring change until March 17th. You can also give online HERE.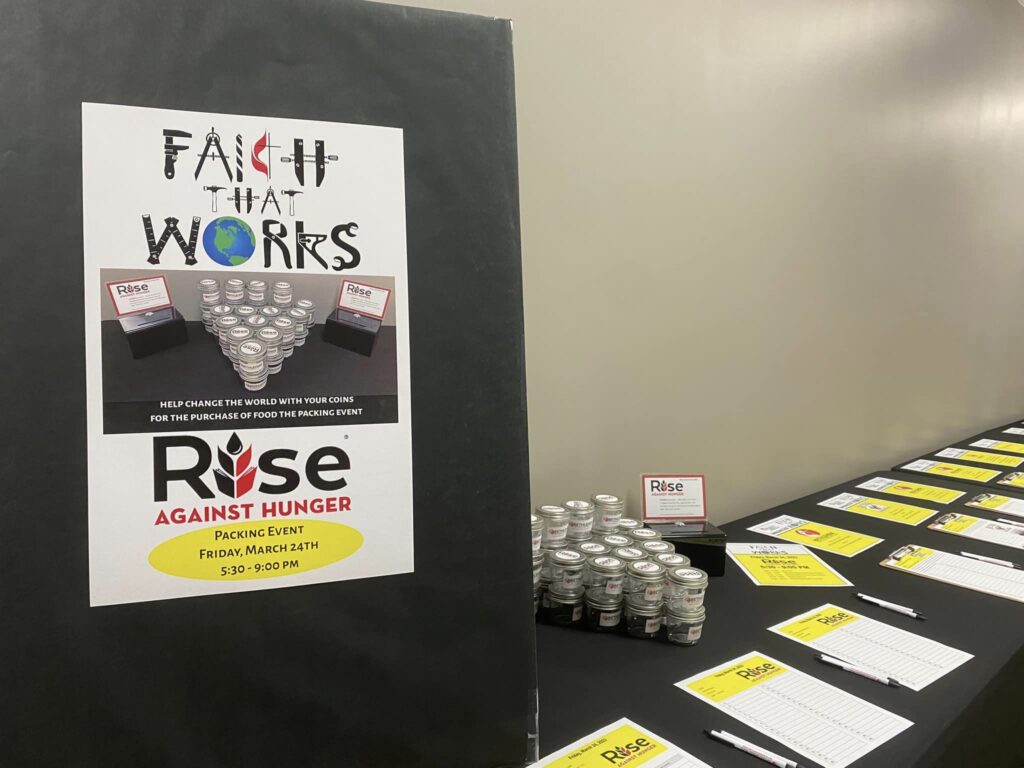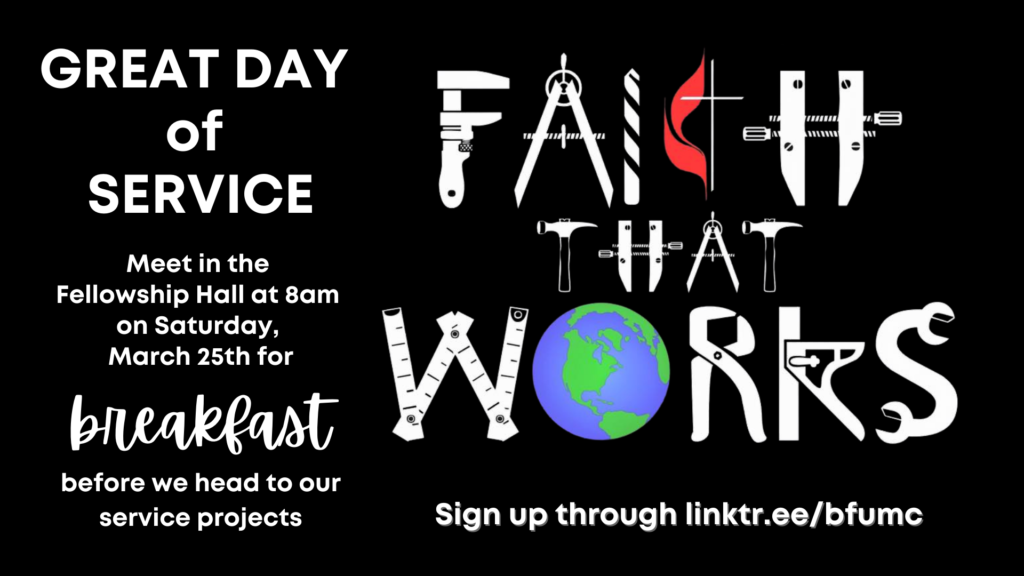 We'll meet in the Fellowship Hall for breakfast before heading off to our respective jobs. Click HERE to see your options and sign up to serve!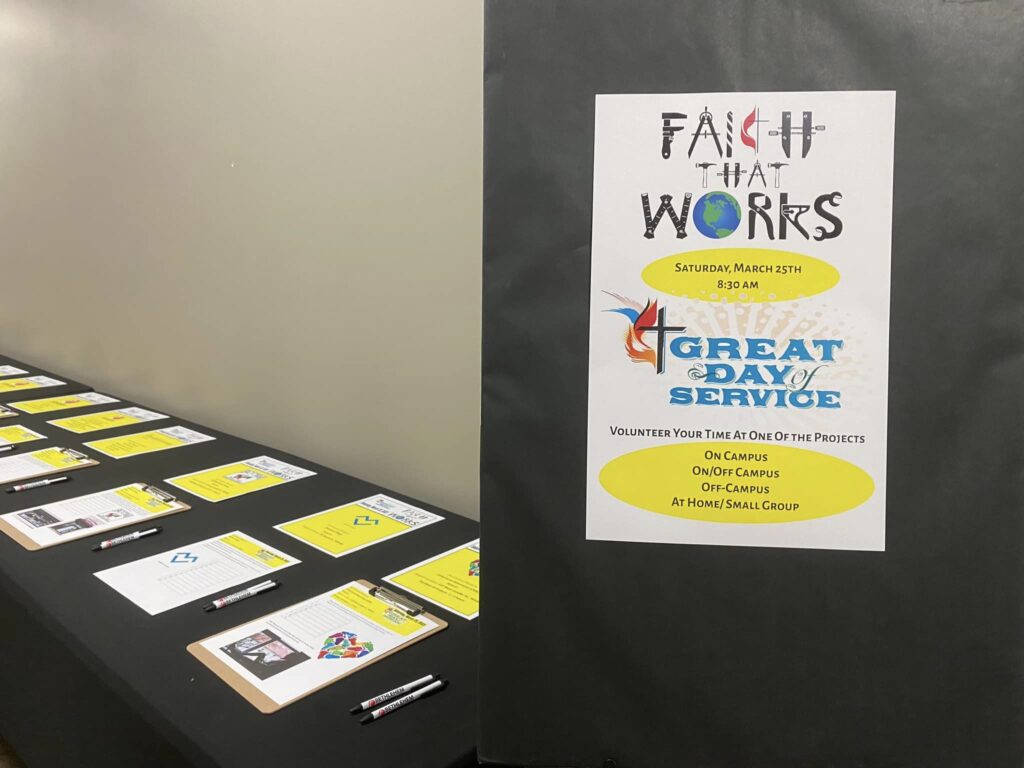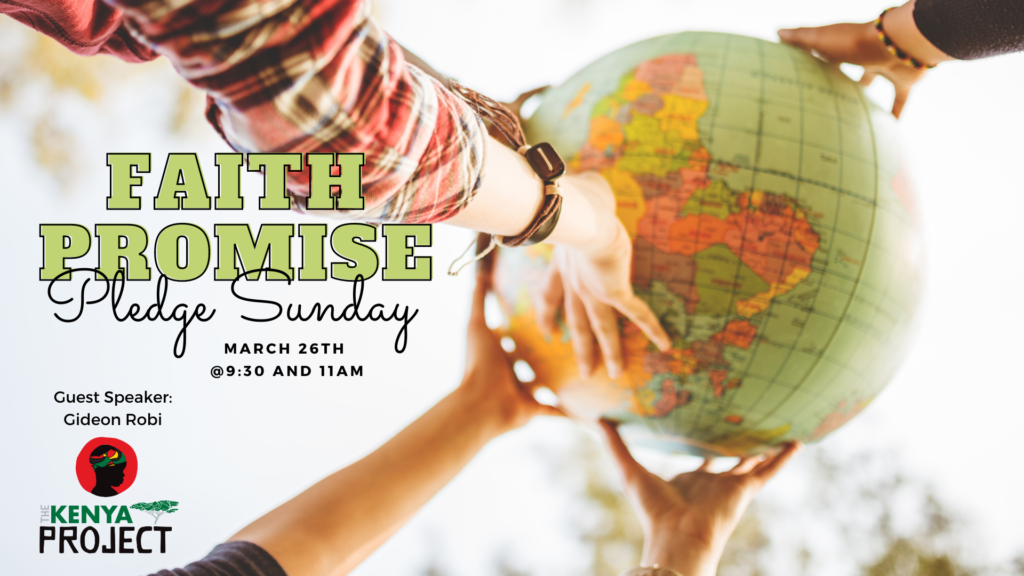 Be in prayer over what they Lord would have you contribute financially to our Faith Promise Missions fund on Pledge Sunday. Gideon Robi with the Kenya Project will be our guest speaker this year!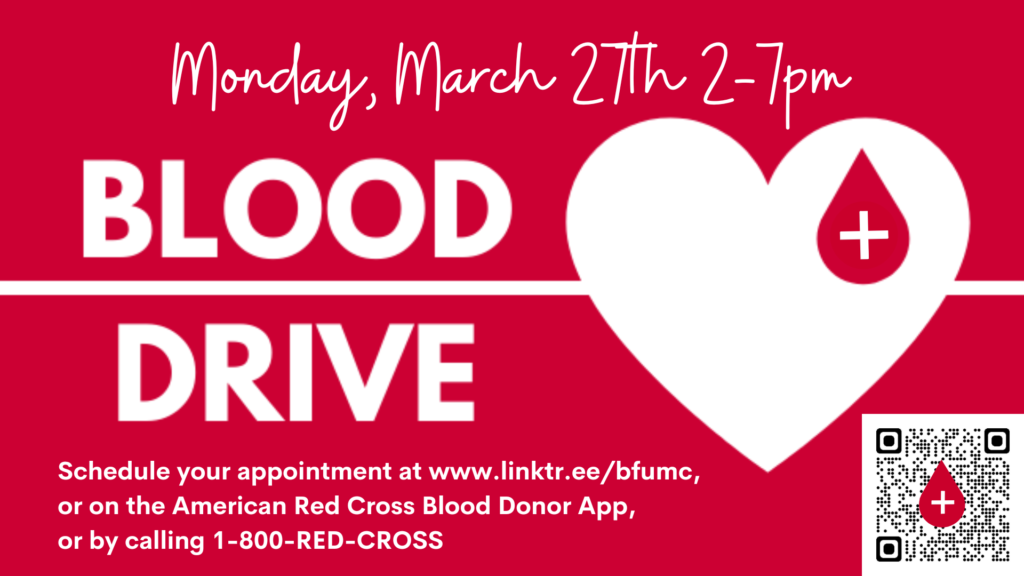 Click HERE to schedule your appointment.