SERVE Days (Family Mission Opportunities)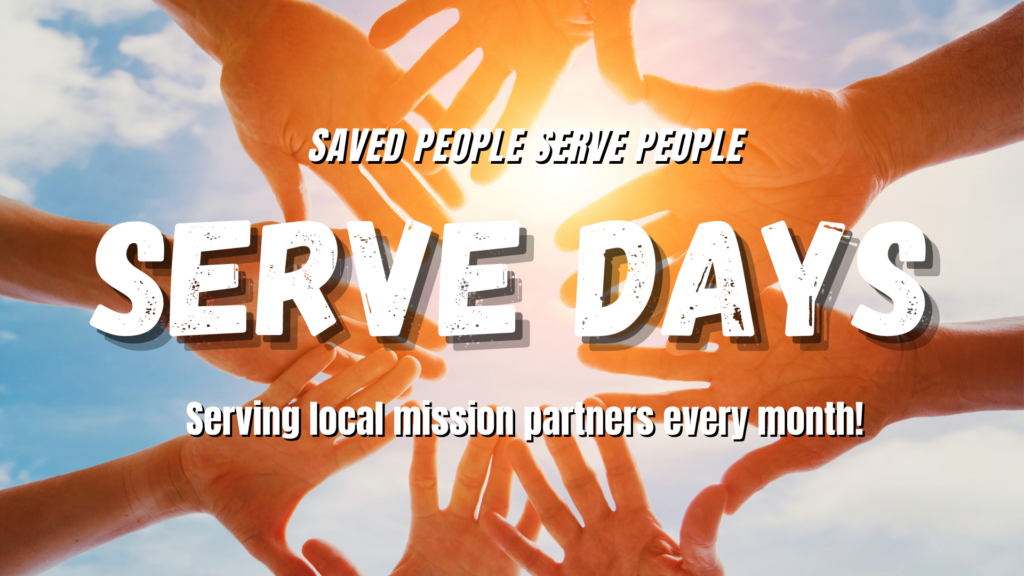 Looking to serve our community and make new friends, but don't have a lot of time? Join us on a SERVE Day to SERVE a local mission partner in Barrow County (and surrounding areas) by being the hands and feet of Jesus. One day at month (from August – April) we may be doing yardwork or cleaning, sorting clothing or children's hygiene items, painting or helping with food distribution. Each SERVE day will be a unique way for you to share the love of Christ in our community. All ages welcome. Families are encouraged to sign up together. Sign ups can be found on the linktree.
SERVE Days for 2021
9/25 – The Tree House, Inc. (indoor & outdoor cleaning & yard work) Saturday 9:00 a.m.-12:00 p.m. at 173 Highland Dr. Winder GA 30680
10/18 – Hope Connects (caring for foster care kids at church) Monday 5:30 p.m.-8:00 p.m.
10/30 – Outreach to First Responders (Giving cards & goodies to our First Responders)
12/4 – Adventure Bags (Packing Adventure bags for children displaced from their homes)
For more information on any of the these SERVE DAYS, contact Rev. Beth Dickinson at beth.dickinson@bethlehemfirstumc.com or 404-483-8760.