Sunday Evening Grow Groups
5:00-6:30pm
Anxious for Nothing – January 9th – February 14th
We all encounter uncertainty and anxiety, but we don't have to let worry and fear control our lives. Anxious for Nothing: Finding Calm in a Chaotic World by Max Lucado will help provide a roadmap for battling with and healing from anxiety. Join us as we look to God for calm, peace, and certainty in life! Study led by Pastor Megan.
Members will need to purchase the study guide that goes with this six week study. The book is not required but encouraged to get the most out of the study. January 9th will be a short orientation. Everyone is welcome.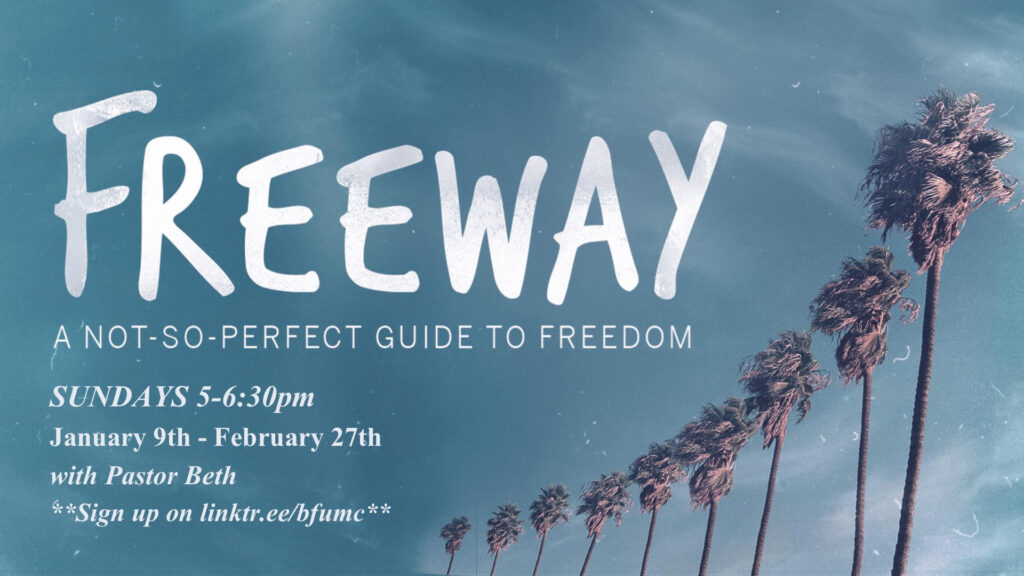 Freeway: A Not-So-Perfect Guide to Freedom – January 9th – February 27th
"Freeway: A Not-So-Perfect Guide to Freedom" is a small group study for women that will help you experience breakthrough from the hurts and hang-ups in your life. This national best-selling workbook and DVD series will take you on a powerful journey that will help you find real freedom using the story of the Lost Son from Luke 15 as the background of the study.
Join Pastor Beth for an information/ orientation session Sunday, January 9th from 5:00-5:30 pm. You can order your workbook from Pastor Beth for $10. Contact Pastor Beth with questions.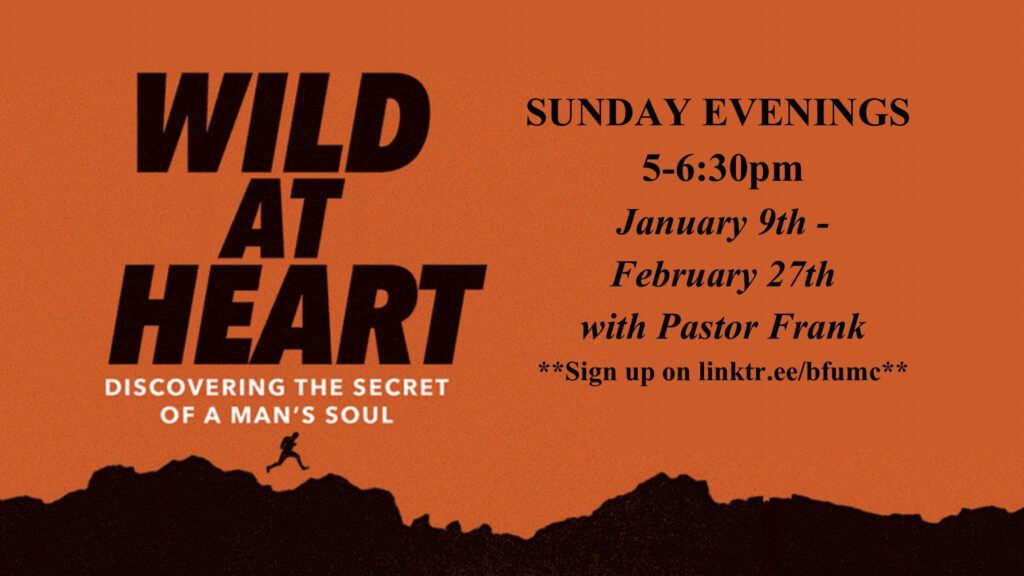 Wild at Heart – January 9th – February 27th
God designed men to be powerful. Simply look at the dreams and desires written in the heart of every boy; to be a hero, a warrior, to love a beauty, to live a life of adventure. But sometimes between boyhood and the struggles of yesterday, most men lose heart. All those passions, dreams, and desires get buried under deadlines, pressure, and disappointment. In this Bible study, author John Eldredge revels how men can reverse this trend and enter into wholeheartedness.
Join Pastor Frank Bernat and Steve Smith on Sunday nights at 5:00pm beginning Sunday, January 9 for this 8-week study. Pick up your copy of Wild at Heart and the Study Guide from your favorite online bookstore and join us for a great adventure beginning January 9!
To get plugged into a Grow Group, please contact Pastor Rev. Megan Gomez.