Sunday Evening Grow Groups
5:30-6:30pm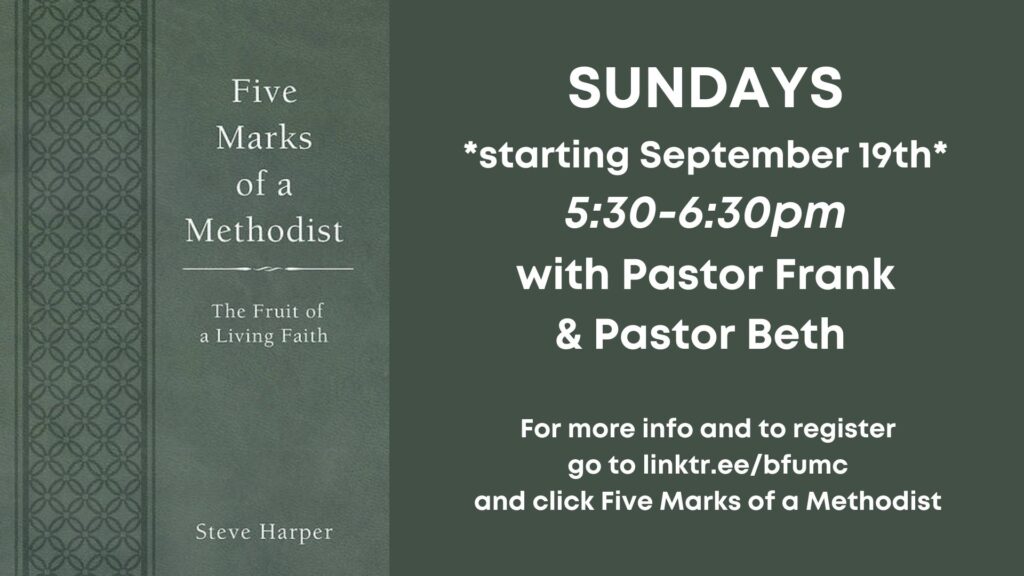 Join Pastor Beth & Pastor Frank for a five-week study of Five Marks of a Methodist. If you are ready to explore clear practices on how to live as a Christian, then this short study is for you!
Five Marks of a Methodist by Steve Harper is a gem of a book, it answers in plain language, "How should United Methodists live?" and provides the people called Methodists with a clear and memorable unifying focus. The book is small but provides mighty directions for following Christ as a United Methodist.
As followers of Jesus who reach out to serve their neighbors, United Methodists:
• Love God
• Rejoice in God
• Give thanks
• Pray always
• Love others
We ask that you purchase Five Marks of a Methodist BEFORE our first session and read the introduction and first chapter (very very short read). Available at Cokesbury.com or Amazon. You only need to purchase the book (not the study guide).
ISBN: 978-1-5018-0059-7
5:00-7:00pm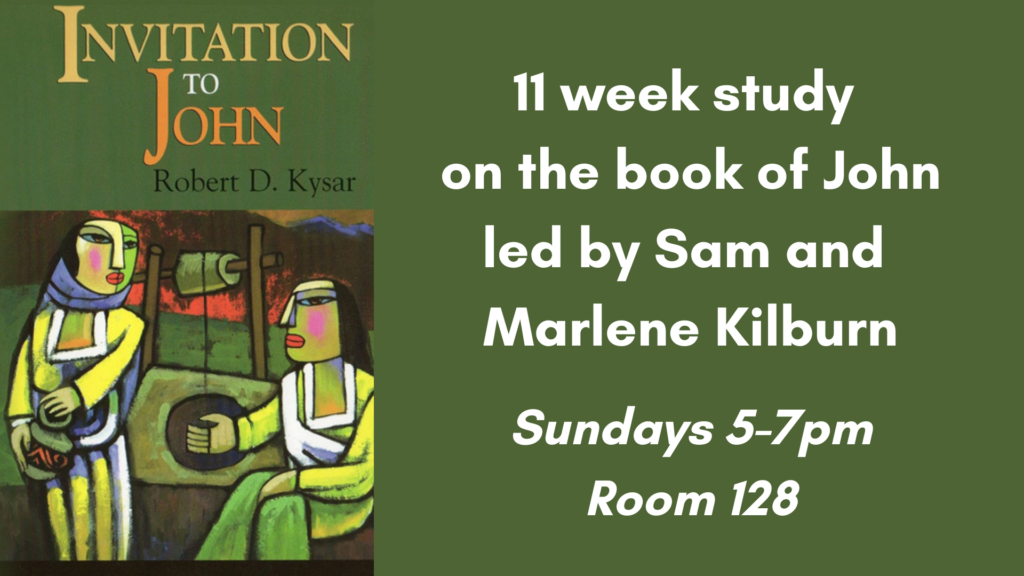 Invitation to John (Room 128 A & B) This short term Disciple Bible Study will provide an in depth study of the book of John and the sayings and stories of our Savior. The study is 11 weeks. No prior experience with Disciple Bible studies required.
7:00-8:30pm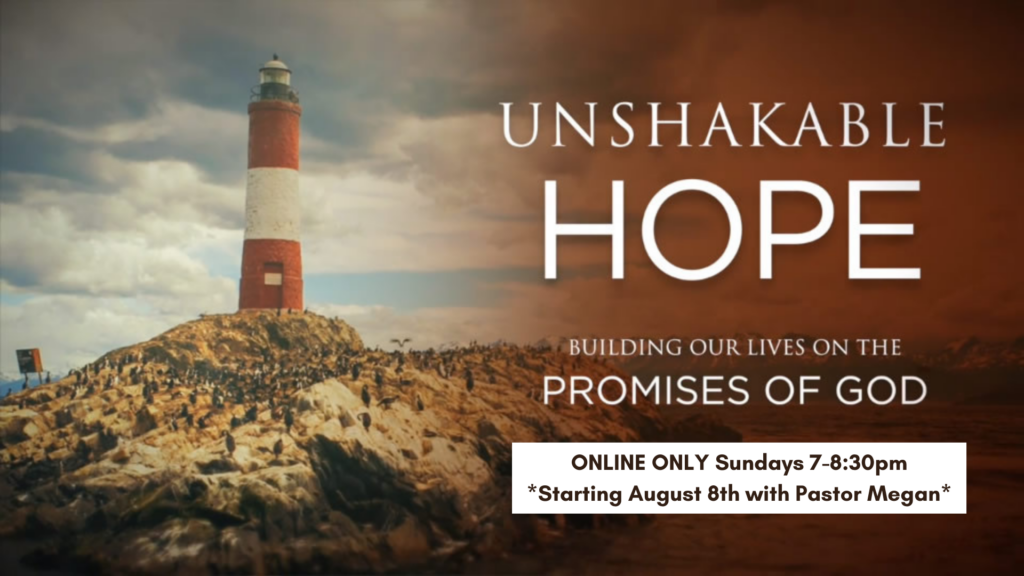 Unshakeable Hope (Online Only) We will follow the 12 week Max Lucado study "Unshakeable Hope: Building Our Lives on the Promises of God." Together we will learn how to be people of the promise, building our lives on the unshakeable promises of God rather than the circumstances of life.
To get plugged into a Grow Group, please contact Pastor Rev. Megan Gomez.