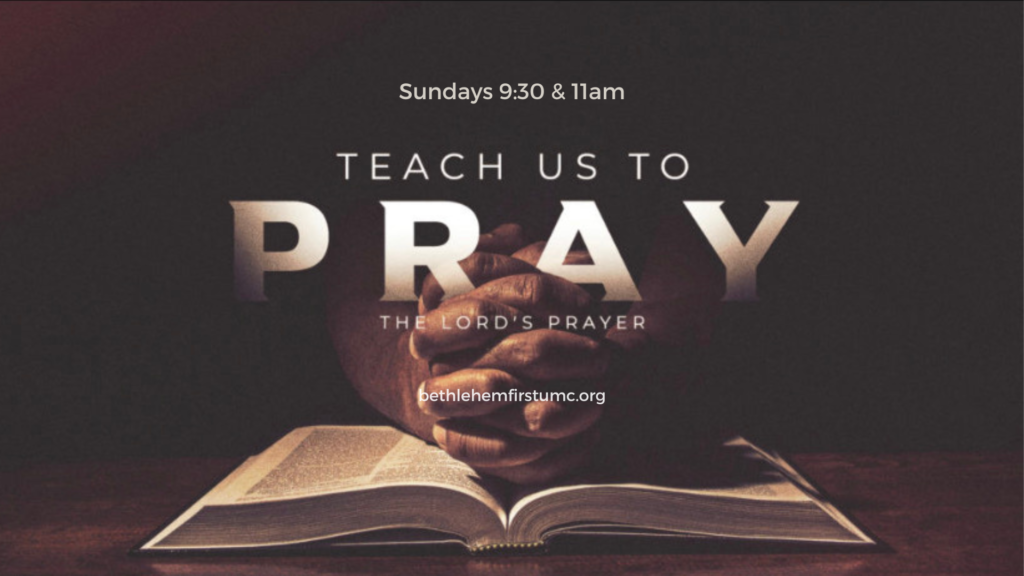 Teach Us to Pray: The Lord's Prayer
If we were to ask the disciples, "What was Jesus' secret to living in alignment with the Father's will and with power to face life's challenges?" They would answer with one word, "Prayer!" That's why they asked Him to teach them how to pray. In response to their request, Jesus gave them what has become known
as The Lord's Prayer. For many people today, the Lord's Prayer is just a collection of words that have
been repeated so often they've nearly lost their meaning. For some it is in danger of becoming irrelevant and devoid of significance. Yet in this prayer Jesus has given us a prayer we can use for ourselves, and a pattern for all other prayers. Many people find praying the Lord's Prayer to be calming, comforting, and a constant reminder of our dependence on God. This summer we will dig into each line of this powerful prayer to discover what Jesus meant when He shared it with His disciples. We will discover why this prayer was controversial in its time, unpack its relevance for our lives today, and learn how in each line gives us a prayer model for discovering lasting peace with God.
July 3: Prayer of Connection: "Our Father in Heaven"
July 10: Prayer of Recognition: "Hallowed be thy name"
July 17: Prayer of Submission: "Your kingdom come, your will be done"
July 24: Prayer of Dependence: "Give us this day our daily bread"
July 31: Prayer of Forgiveness: "Forgive us our trespasses…"
August 7: Prayer of Release: "As we forgive those who trespass against us"
August 14: Prayer of Protection: "Lead us not into temptation, but deliver us from evil"
August 21: Prayer of Blessing: "For thine is the kingdom, and the power, and the glory"