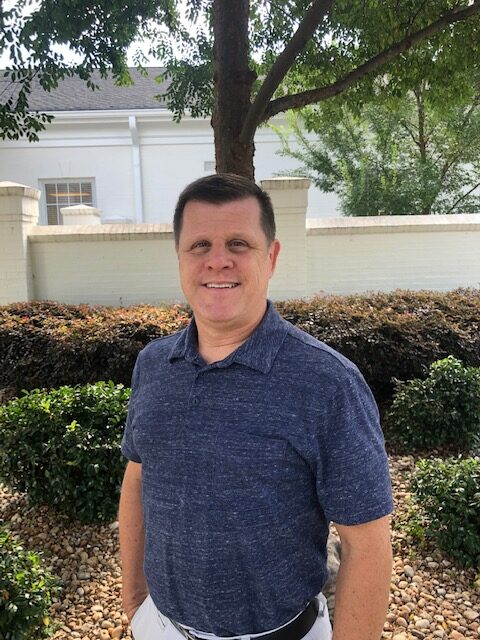 Rev. Frank Bernat
Senior Pastor
Frank Bernat serves as Senior Pastor at Bethlehem First United Methodist Church. Frank is a native of Covington, where he grew up at Lovejoy UMC. He graduated from Newton County High School in 1987 and attended the University of Georgia where he graduated with his Bachelor's degree in Speech Communications in 1992. Following graduation, Frank attended seminary at Candler School of Theology at Emory University where he received a Master of Divinity in 1995.
Frank was ordained a Deacon in the United Methodist Church in 1996 and joined the North Georgia Conference as an Elder in Full Connection in 1998. Prior to being appointed to Bethlehem First UMC in June 2014, Frank served at Salem UMC, Newborn UMC, Roswell UMC, and Hope UMC.
Frank has been married to Lesli Powell Bernat for 20 wonderful years; together they have two beautiful daughters Rachel and Rebekah. Frank enjoys many different activities including music (he's been a drummer since sixth grade), golf, hiking, camping, working around the house, Georgia football (all UGA sports), NASCAR, Walt Disney World, and he's a huge fan of the Pittsburgh Steelers, Pirates, and Penguins. Frank also enjoys time with friends, reading, and spending quality time with his family.
E-mail: frank.bernat@bethlehemfirstumc.com
Phone: 770-867-3727, ext. 23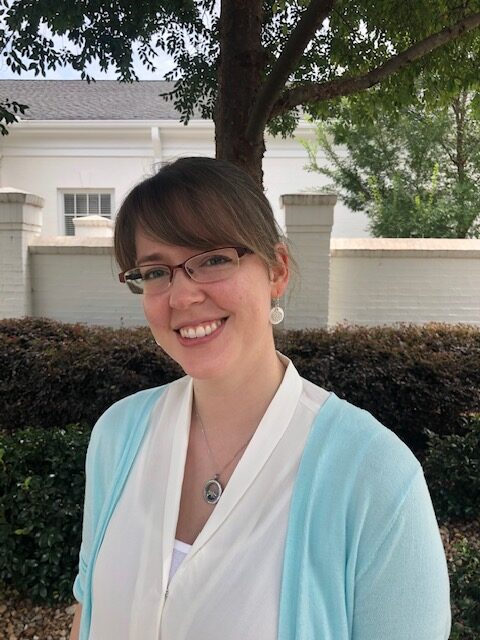 Rev. Megan Gomez
Associate Pastor of Discipleship and Spiritual Formation
Megan Gomez serves as Associate Pastor of Discipleship and Spiritual Formation at Bethlehem First United Methodist Church. Megan is a graduate of the University of Georgia with a degree in English. After graduation she served at the Univestiy of Georgia Wesley Foundation before attending Emory University where she received her Masters of Divinity degree.
Prior to being appointed at Bethlehem First UMC, Megan served Bogart UMC, Colbert UMC, and Comer UMC as a licensed local pastor. Megan is married to her wonderful husband, Cris, and has two children, Eliana and Elias.
E-mail: megan.gomez@bethlehemfirstumc.com
Phone: 770-867-3727, ext. 20