Please let us know you worshipped with us by filling out the form below, then click the link under it to watch online.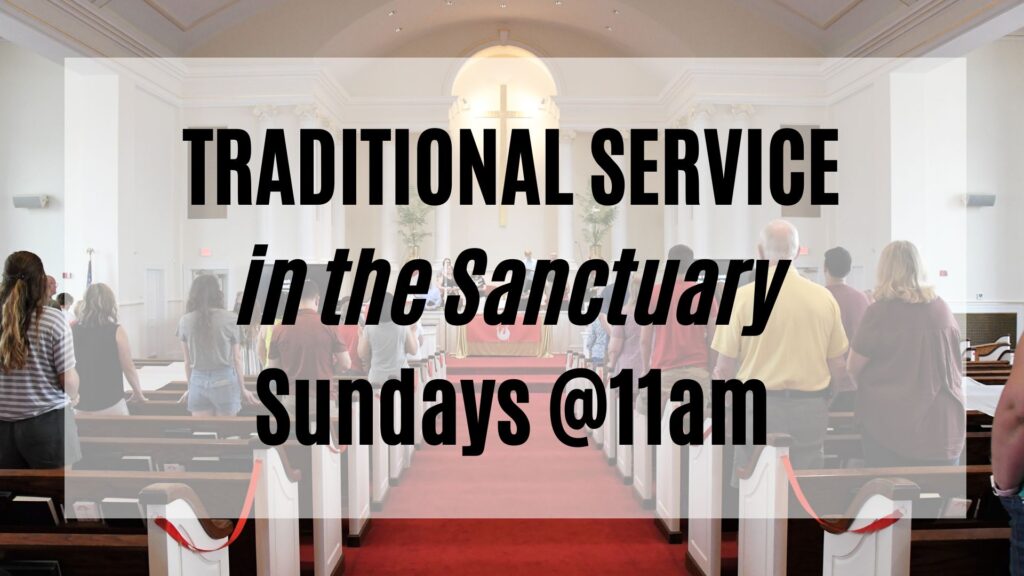 Join us Sunday mornings at 11am in the Sanctuary for a traditional worship service with our Chancel Choir. During this service, expect to hear and sing hymns from the United Methodist Hymnal, with a special Anthem presented each week. What you wear is not as important as your desire to come together in corporate worship to honor and glorify God. People in this service tend to come in anything from business casual to suits and ties. KidKare is available in the Nursery for children 6 weeks – 4 years old and we have Kidz Church for kids in PreK – 5th grade.
Find out more about our Kidz Min
For more information on our current sermon series, click HERE.
Bulletins: 11:00 Worship
Where to Park: Parking for this service is best anywhere around the front half of the church.
Where to Enter: Enter through the front doors of the church facing Highway 11. Our ushers and greeters will be happy to assist you in finding a seat and/or where to bring the kids.